The following is information is from the public domain. You already know to consult with a doctor regarding any questions or concerns.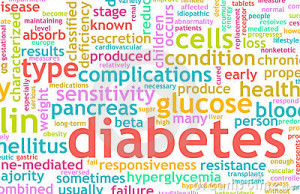 Thousands die yearly from the complications of diabetes. Many end up blind, with kidney disease, heart disease, stroke, or with lower leg amputations due to the debilitating effects of this disease.
In the USA about 6 million individuals with diabetes don't know they have it. Studies show that adults who have diabetes by the age of 40 have a life span 8 years shorter than the averages. The most common type of diabetes is Type 2, previously known as "adult onset" diabetes. But with the huge rise of obesity in children, Type 2 Diabetes is becoming more common in children and young adults. Obesity is a BIG risk factor for diabetes. It has recently been estimated that 2 million adolescents are in a pre-diabetic state.
PRE-DIABETES STATE (aka Metabolic Syndrome)
It is estimated that about 40 million people in the US over the age of 40 have the pre-diabetes state. This means several important changes in your body metabolism that over time will lead to diabetes if risk factors are not modified. They include:
Excess weight in the waistline area.
Blood pressure greater than 130 over 85
Fasting blood sugar level above 110
Fasting triglyceries greater than 150
HDL (good) cholesterol less than 50 in women, less than 40 in men.
You need three of the 5 factors above to be classified as having pre-diabetes. It is closely tied to the development of Type 2 Diabetes (insulin resistant type).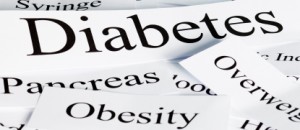 SYMPTOMS OF DIABETES
The key symptoms of diabetes are as follows:
Blurred vision
Frequest urination (often patients notice they begin getting up frequently at night)
Increased hunger
Increased thirst (drinking water at night is often present)
Itchy skin
No energy
Numbness or tingling in feet, legs and hands
Flu like aches and tiredness
Weight gain OR loss
Slow healing sores
Tingling or burning pain in hands or feet
If you or your loved ones experience these symptoms and they persist, then see your doctor for an overnight fasting blood sugar level. A blood glucose level over 125 mg/dL means diabetes. Also a blood sugar level 2 hours after drinking a standard amount of sugar load of 200 mg/dL or higher means diabetes.
HIGH FIBER DIET–A HEALTHY HABIT
We have all heard it, but few of us do it. Eating a diet high in certain types of fiber does reduce your cholesterol level and lower blood pressure. Diabetes too can be helped by a high fiber diet of 20-35 grams of fiber each day. According to the New England Journal of Medicine, a diet high in fiber (50 grams a day) improves your ability to smooth out the daily fluctuations in blood sugar levels, stabilize high blood levels of insulin and lower blood fat levels in patients with Type 2 Diabetes. That would mean 12 apples a day, 10 bowls of bran cereal, and 166 oatmeal cookies!! Obviously we need help with our fiber diets.
HELP FROM A NATURAL PRODUCT
A clinical trial was conducted by the Certified Diabetes Educators of Diabetes
BIOS LIFE showed itself as an effective natural substance that reduced cholesterol, blood pressure, triglycerides, and fasting blood glucose levels. The newest product in the Bios Life family is Unicity Balance Glucose. It contains a new type of soluble fiber that works so well in stabilizing the blood sugar and smoothing out the daily sugar curve.
The HbA1c (the way we measure glucose control in a diabetic over time) was reduced by 15%, and the average fasting blood sugar was reduced by 17%! How does it work? Well, Unicity Balance Glucose is a premium formulation of both soluble and insoluble fibers and other ingredients of natural compounds that slow down the absorption rate of food, helping blood sugar levels to remain more stable throughout the day. It helps avoid the after-meal sugar spikes and also makes your body more sensitive to insulin.
For those diabetics having a problem controlling their blood sugar levels on diet and medications this is good news. First, its another way to further control the blood sugar levels, and for those mild diabetics it may mean either avoidance or delay in adding medications for sugar control.
The goal is to maintain a normal blood sugar for as much of the day as possible. Balance Glucose is an added method of sugar control, that can be used in conjunction with all the other prevention techniques. Diabetics can't forget any of the important control methods–exercise, diet, weight control, blood pressure control, and sugar control. It's best to start now before diabetes develops, and adding Balance to the regimen is also a great preventative measure.
For more information on diabetes be sure to visit Diabetes In Control.
Brought to you by: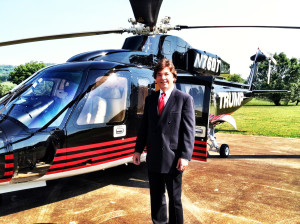 Steve Pohlit, Independent Franchise Owner
Unicity and Unicity Balance
Contact me for information on purchasing all products wholesale or simply use my franchise number to register #794608 at Unicity.com
727-587-7871
Email